What is Full Tilt?
It is an online poker and casino platform. It is an Irish online website where people from all around the world can come together to play online casino and poker games.
This is another poker website which is owned by The Stars Group. There are various single-player as well as multi-player poker and casino games available on this website. You can either directly play poker form the website or download the app in your device. They also have a dedicated mobile app on which you can play casino anywhere at any time.
If you have the skills and talent, you can easily make a fortune on this site. They have weekly and daily tournament worth millions. You can choose from various poker as well as casino games.
Features:
Full Tilt is a complete online casino platform delivering the best experience to the players. They provide a number of features to make the game more fun for you.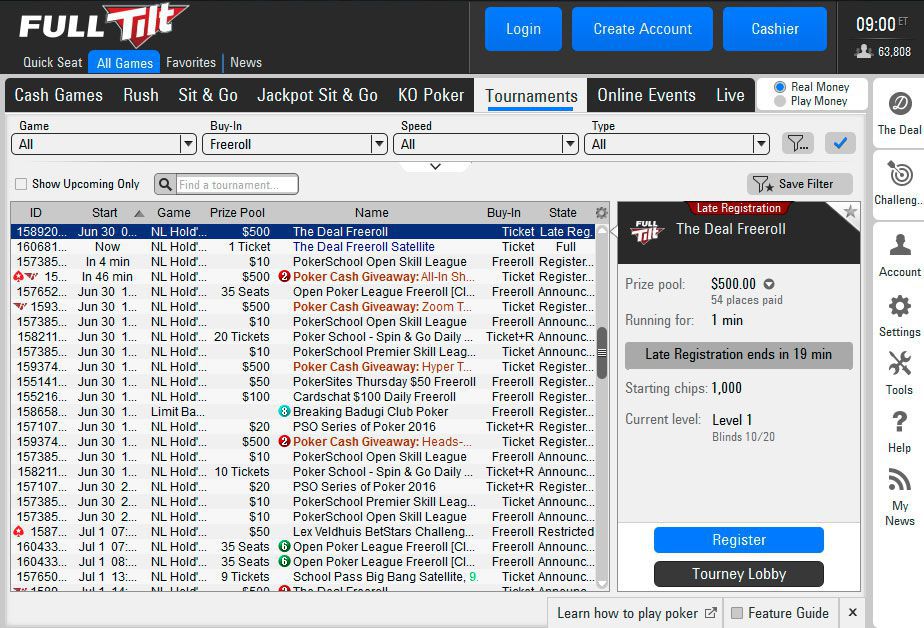 Online Poker Games: You can play various online poker games. They have Texas Holdem and Omaha Poker. They also provide Spin & Go, Draw Poker, 7 Card Stud and Zoom Game. It is the fastest poker game in the world.
First Deposit: By depositing $20 for the first time, you can earn $30. You can use the money in free play.
Big Prizes: You can play The Deal to win big prizes in a short span of time. It is a one-five card hand. You can win up to 50% of the jackpot money.
Free Poker: If you don't want to play with money, you can play free poker games. They have 1p as well as a multi-player game.
Poker Tournaments: They have a large network of players around the world. Because of this, they host various tournaments worth millions of dollars. You can participate in these events. They have buy-ins which suit every type of player. The recent tournaments are as follows,
Big League
Bounty Builder Series
MicroMillions
SCOOP 2020
Spin & Go
Sunday Tournaments
WCOOP 2020
Winter Series
Special Offers: They provide extra special offers to help the players. They provide a welcome bonus, deposit bonus, poker bonus, Star rewards, etc.
Software: They use one of the best software in the market to provide an enhanced experience. It is extremely safe and easy to use.
Safe and Secure: This site is very safe and secure. They keep all your deposits safe. Your account details, as well as private information, is safe with them.
Leader: This website is owned by The Stars Group. They are the leaders in the online poker world, thereby delivering excellent gaming environment.
Customer Support: You can contact them for free customer support. If you have any query or need any technical support, you can contact them 24 X 7.
How to Play?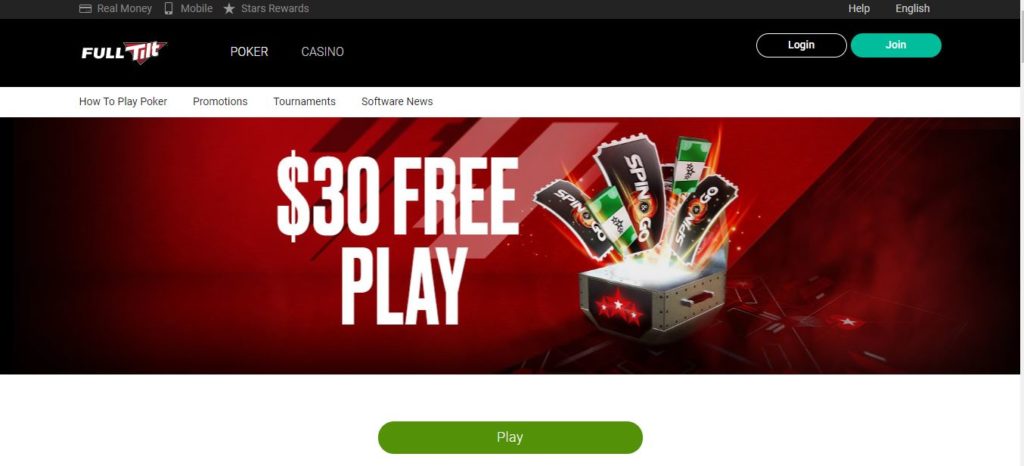 You can play directly from the website, from your computer or from your mobile phone. In order to play, you have to register your account. After completing the registration, you can download the app in your respective devices and start playing. You can win up to $1,000,000 in Spin & Go tournaments from your mobile.