What is GGPoker?
It is one of the top online poker room owned by GGNetwork. It was launched in 2014. Initially, it was only for Asian countries, but later it spread on to American countries as well the United Kingdom.
They have an online software which runs on various platforms. You can play directly from the web or use your mobile to play. They offer a variety of poker games. You can play all the popular cash games. They also offer a multi-table tournament.
If you are a poker enthusiast, you can create your free account from the web and start playing top poker games. They also have live casino games. Along with poker, you can enjoy various casino games as well.
Features and bonuses:
GGPoker is a popular word-wide poker playing site. Players from All around Asia, Europe and America, can join and play poker with each other. They provide a variety of features to keep the platform more fun and entertaining.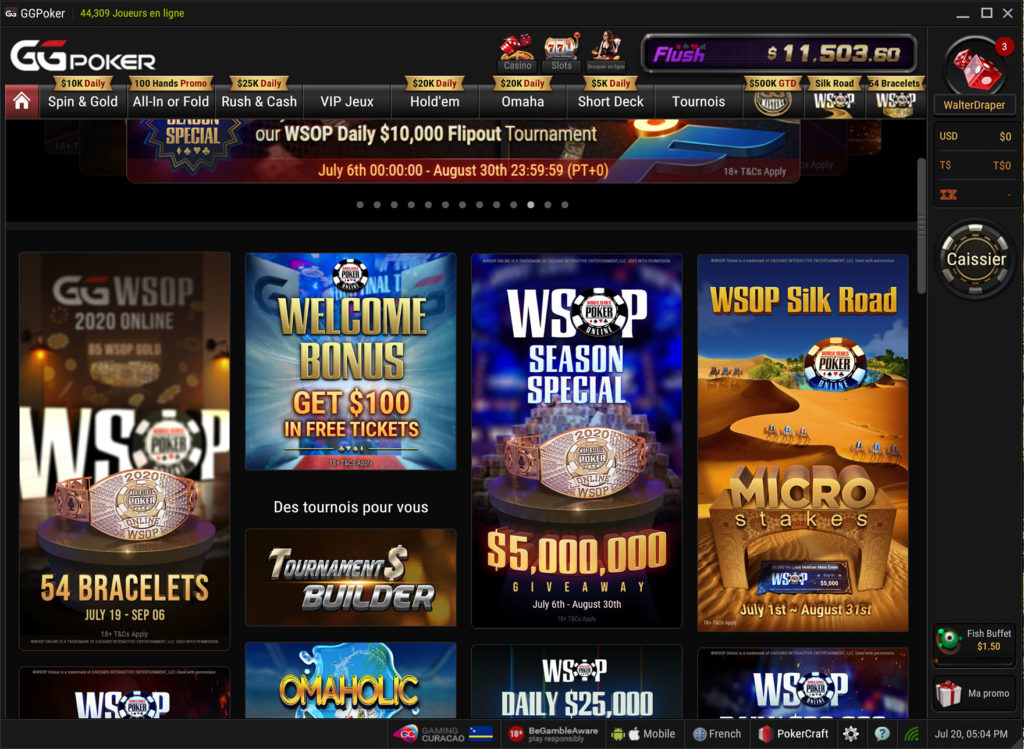 Online Games: They have various online games to suit everyone's preference. You can play popular games like

All-in or Fold
Card Squeeze
Omaha Poker
Rush & Cash
Short Deck
Spin & Gold
Texas Holdem

PokerCraft
All-in Insurance
Smart HUD
Staking
Tournaments: Similarly, they offer various tournaments and builders. They have daily and weekly tournaments. You can enter into these games and win huge prizes:

High Rollers
Chinese Zodiac
Omaholic
$5 Million Weekly Series: You can win up to $5 million in this series.
Welcome Bonus: You can get up to $100 in free tickets. You can also get a 100% bonus of up to $600.
$100,000 Leaderboard: With good game series, you can win up to $6,500,000.
Weekly Freezeouts: You can win weekly freezeouts worth, $1,800,000.
Holdem Leaderboard: You can play Texas Holdem and win $20,000 daily.
Daily Free Spin: You will get daily free spin when you log in to play. You can claim your free ticket and spin for free.

Safe and Secure: It is a licensed website which follows all the rules and regulation of online poker. It is safe to play games on this site.
Customer Support: They provide 24 X 7 customer support. If you have any issues, you can contact them for help.
Mobile Software: They have high-tech mobile software. Now, you can enjoy playing online poker on your mobile phone. You can play anywhere and at any time.
Responsible Gaming: They support responsible gaming. It is not safe to waste all your money on gaming. It is mostly for fun and entertainment. You need to put a limit on the deposit and play wisely.
24 x 7 Games: They have online poker games running for 24 x 7. You will always find a table and players to play with.
How to Play?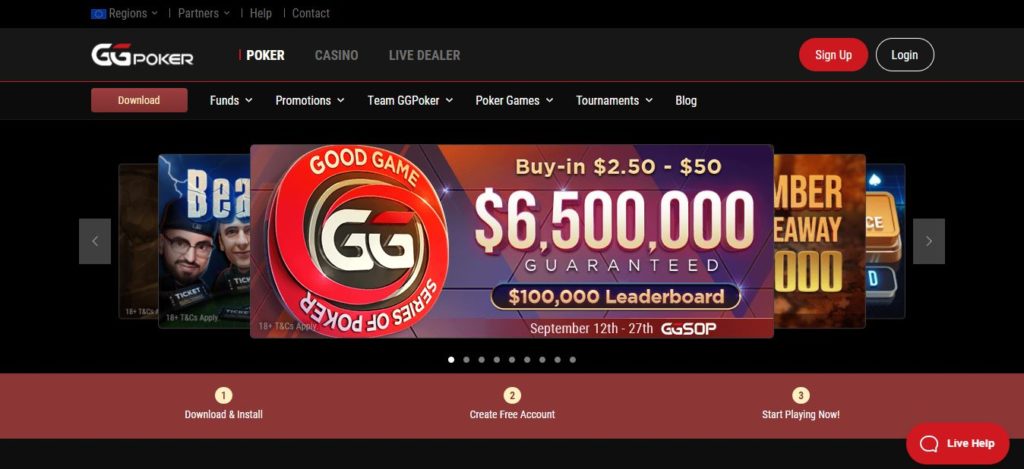 To play online poker games on this site, you have to go to the online site and sign up for free. Once you do it, you can simply log in and play directly from the web. You can also download the software in your PC or mobile to play anytime. They have apps for android and iPhone.